Learn to Skydive
Accelerated FreeFall – AFF
About AFF Program
Become A Licensed Skydiver
Accelerated FreeFall – AFF programs operate under USPA's safety-oriented Integrated Student Program (ISP), in which we teach students the necessary skills to become a skydiver through a series of jumps in 8 categories (A-H). After that, we can coach your work along the 25 jumps required to earn your initial "A" skydiving license.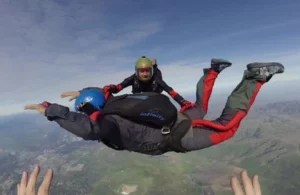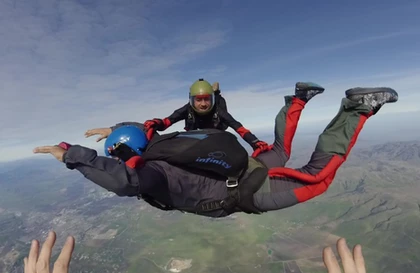 You begin with the first jump course which consists of 6-8 hours of ground training and a written test. You'll make your first jump with two instructors holding onto you as you exit the airplane and assisting you during the entire free fall. You will then deploy your own parachute and fly it by yourself under radiocommunication assistance. After landing, your instructors will debrief your jump performance and set the path for the following jump of the AFF skydiving certification program.
To advance past AFF status and earn the Skydiver License "A" you must complete 25 freefall and develop additional advanced skills. Those skills will be taught and evaluated during your progression by either skydiving instructors or coaches that will help you fulfill all the requirements on your USPA Skydiver Progression Card.
Still on the fence?  Check out the video below of one of our AFF students passing her Level 7 skydive.
Office - Everyday 10:00am to 4:00pm
Flights - Friday to Monday 9:00am to 6:00pm