Learn to Skydive
Accelerated FreeFall – AFF
Welcome to the exciting world of skydiving at Silicon Valley Skydiving!
The content below will guide you through the necessary steps towards becoming a licensed skydiver through our Accelerated FreeFall (AFF) and USPA's safety-oriented Integrated Student Program (ISP). We're thrilled to share our passion for skydiving with you and guide you on this incredible journey. You might be wondering, "How to skydive alone?", "Where do I begin?" Well, let us guide you through the process step by step.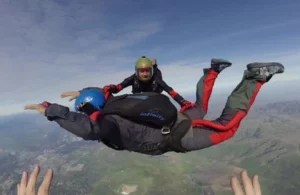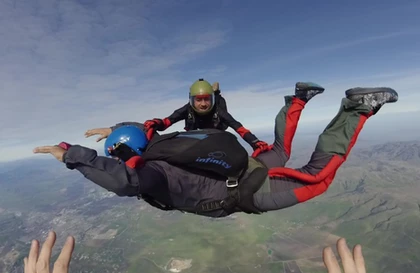 First Jump Ground Course
The adventure towards becoming a licensed skydiver starts with a First Jump Ground Course. To get started, skydive centers usually request you to call them to find a suitable time slot. During this course, you'll spend 6-8 hours in ground school, followed by a written test. During this course you're going to learn about what to expect during a skydive jump as well as things that can go wrong on a skydive, and especially how to deal with each situation. You'll learn the fundamental principles of skydiving, equipment usage, body position, emergency procedures, and safety protocols to set a strong foundation for your actual jumps.
The cost for the First Skydiving Course is usually around $100, and the goal is to equip you with the knowledge you need to kick off your skydiving experience safely. 
Click here for details about the First Jump Course.
Taking to the Skies
Once you've completed the First Jump Ground Course and passed the written exam, you're ready to take to the skies! The AFF program is divided into 5 skill levels (Category A – E). Each level introduces new skills and challenges, ranging from simply being altitude aware and deploying your parachute, to controlled turns and more advanced body positioning techniques. 
The 5 categories are usually divided in 8 jumps, and your progress through these levels mainly depends on your performance, availability and weather conditions. You can earn your license in a month, or in a year.
Check out the video below of one of our AFF students passing her Level 7 skydive.
Supportive Instruction 
As you progress through the AFF program, you'll always have a personal instructor looking after your safety and guiding you through the entire jump process. Every jump will consist of a briefing, execution and debriefing. You will only be approved to jump once you're properly briefed and know what skills and performance are expected for that particular jump. Every jump requires you to demonstrate a set of skills. Some of them are mandatory, which means that you have to demonstrate it in order to move forward in the learning process.
Tandem Jump
Regardless of any previous tandem skydiving experience, some places like Silicon Valley Skydiving require your first AFF jump to be in a tandem. But this will be a different tandem jump, you'll have more tasks than on a normal tandem skydive. You'll be trained to apply the solo jump body position in freefall, you'll wear an altimeter for altitude awareness, and you'll be trained to deploy the parachute at the propper altitude as well as how to navigate the parachute canopy.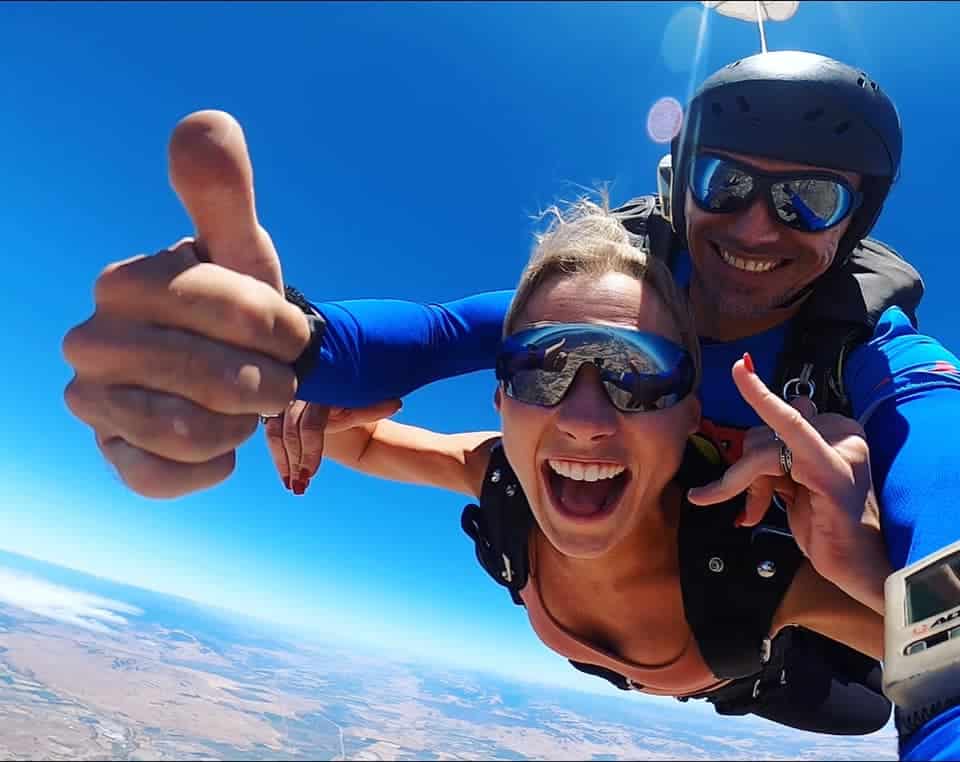 Solo Jumps
As you progress, you'll move to solo jumps with instructors. From jumps 2 and 3 you'll be wearing your own parachute. No tandem jump for you on those ones! But you'll have two instructors holding onto you during the exit from the airplane and freefall. They will help with your initial stability, provide real time instructions in free fall through hand signals, as well as provide assistance with your parachute deployment if necessary. 
In levels 4 and 5, you'll have a single instructor helping you, the goal here is to give the student more independence in the air to master more advanced skills. For levels 6 and 7, you'll have the opportunity to be even more independent and make "solo" jumps with the instructor jumping alongside you for guidance and safety.

The AFF program offers a balance of guided instruction and independent learning, allowing skydiving students to develop the skills set and confidence needed to safely enjoy solo skydiving. Make sure to choose a USPA – Certified Training Center with experienced instructors like Silicon Valley Skydiving!
Click here for more details about the Accelerated FreeFall Program – AFF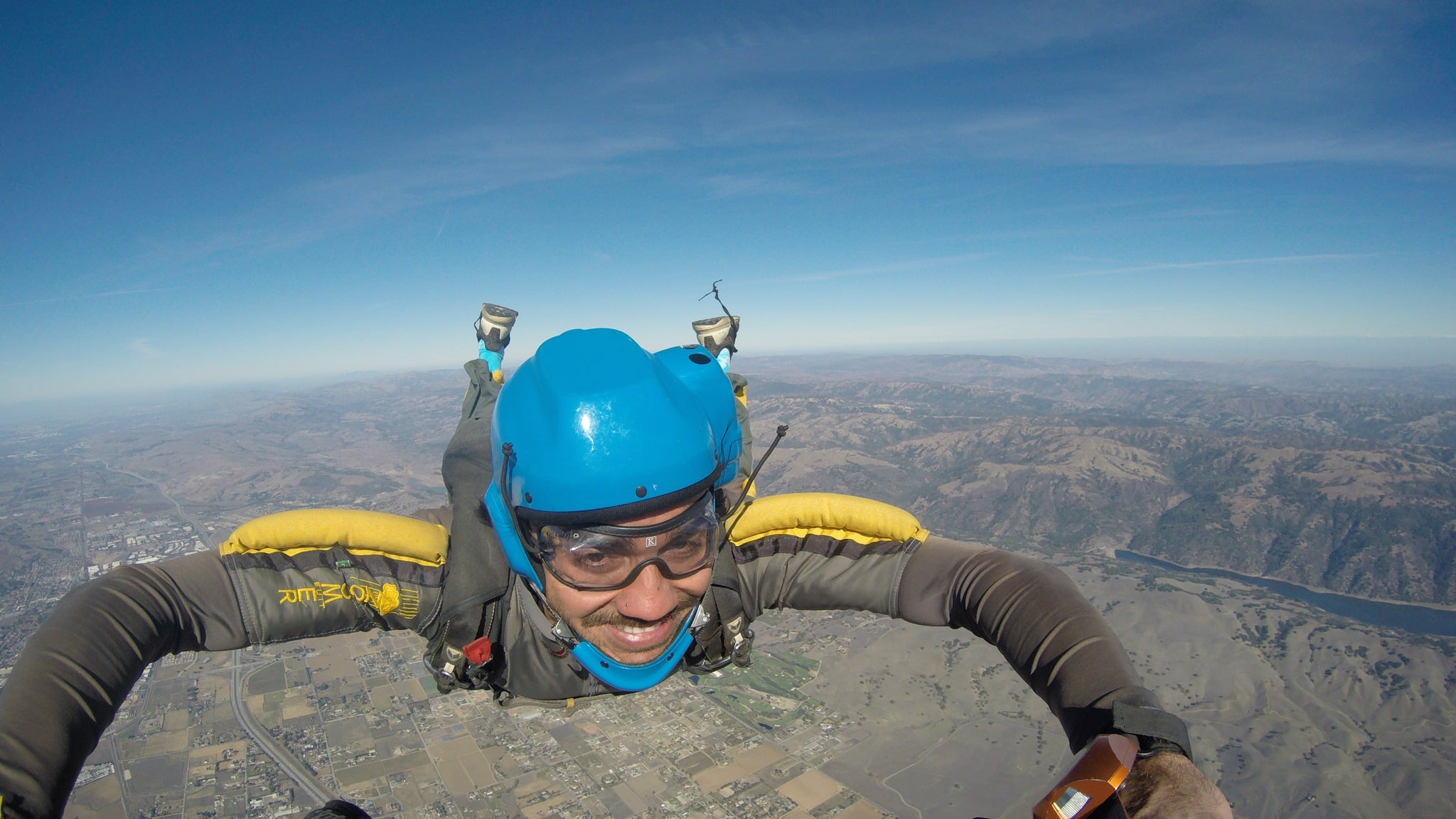 Your Journey to Become a Licensed Skydiver
The ultimate goal if you enroll in the AFF program is to earn your skydiving license, which is the recognized qualification that indicates your competence as a skydiver. The A License requires completing a minimum of 25 skydives as well as passing a written and a practical skydive test with a certified instructor. Earning your A License is a very significant achievement in your skydiving journey showing that you have now mastered the necessary procedures and skills to handle different scenarios during freefall and canopy flight. You are now an independent jumper who can travel and skydive pretty much anywhere in the world, because you can now understand and execute all that is necessary to perform a safe jump, including packing your own chute!
Click here for more details about the skydiving license progression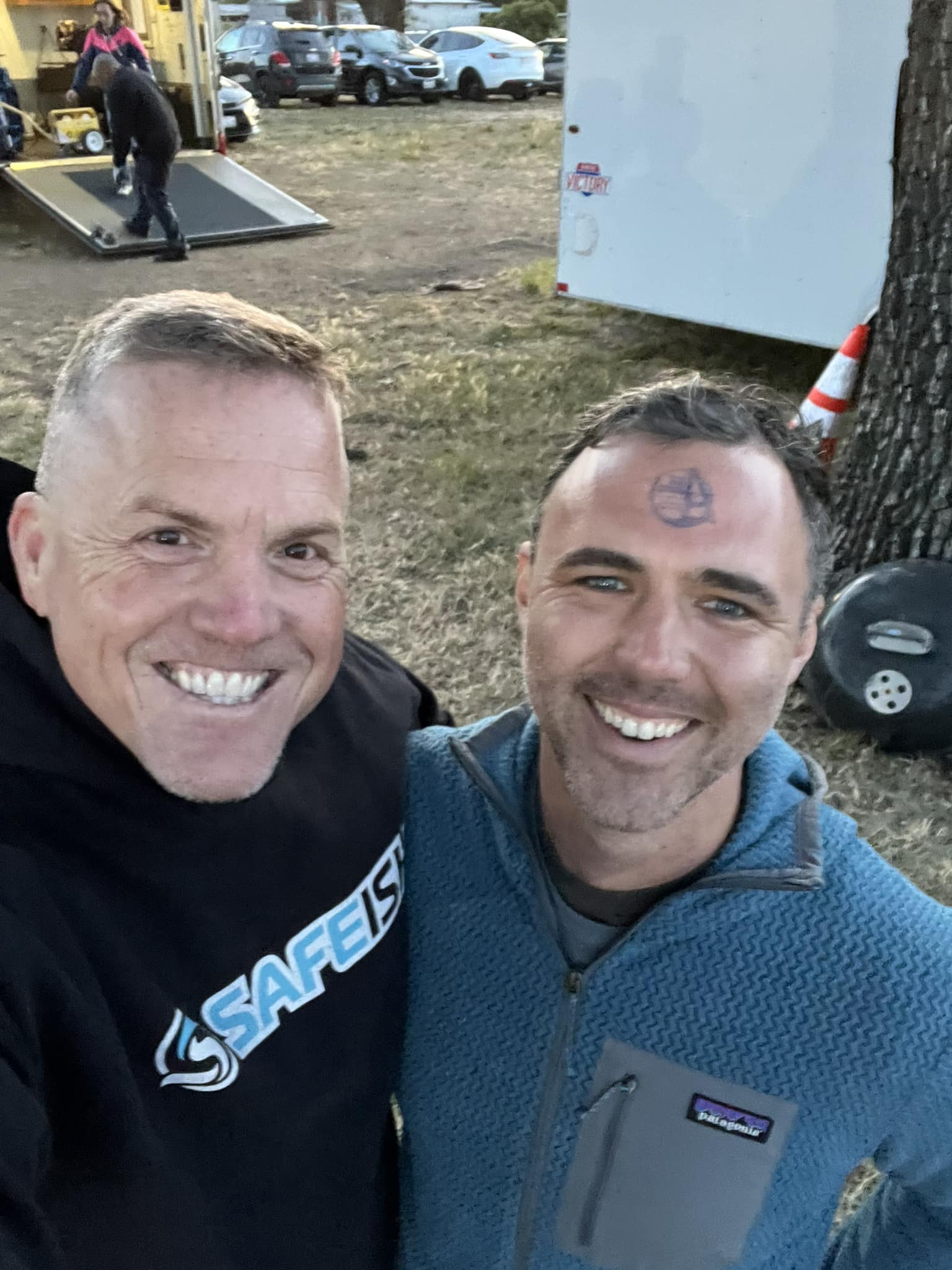 Your Skydiving Adventure Awaits!
Embarking on the path to becoming a licensed skydiver is a thrilling and rewarding experience. While the duration of the course can vary, rest assured that our dedicated team is here to support you every step of the way. From your performance to unforeseen weather delays, we're committed to helping you achieve your goal.
If you're eager to take the leap into this exhilarating world, give us a call at 1-800 FUNJUMP to find out when our next first jump course is happening. We'll gladly assist you in reserving your spot and welcome you to the Silicon Valley Skydiving family.
AFF Registration
To register and request a date for your AFF Ground School, please take the time to fill out the information below.